Factory - China Aromatic Chemicals Supplier
Factory:
Total area of: 20050 square meters
Located in: Jiaxing, Zhejiang, China
Built in 1982

Staff Details
Production Staff: 150 to 200
QC Staff: 5 to 9
R&D Staff: 5 to 9

Site Advantages
We are located in Jiaxing city. To the north of us is Zhejiang province and we are in between the Hangzhou and Shanghai airport and seaport.
Quality Control :
Briefing of quality control divisions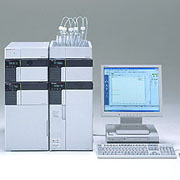 1. Factory inspection:
The technical division of the company sets up an analysis lab, which randomly inspect the physiological and microorganism indicators of products during their production.
2. External inspection:
(1) submitted to county quarantine departments for inspection of the physiological and microorganism indicators
(2) Applied to China Inspection and Quarantine(CIQ)for inspection.
Research And Development:
With our Analysis & Inspection Center undertaking R&D for our whole processing chain, this facility is staffed by 20 experienced technicians in the food additives industry. Paying much attention to product development, 20% of our annual net profit is earmarked for the center; thus enabling to be a leader amongst fierce competition.

Category
About Us
Company Profile
Zhejiang Newfine Industry Co., LTD A china professional supplier of flavors and flavours, aromatic chemical, essential oils, food additives, food ingredients, forest chemicals, natural aromas etc. [Read More...]
Manufacturer from china
The technical division of the company sets up an analysis lab, which randomly inspect the physiological and microorganism indicators of products during their production. [Read More...]